Products
DivineOlive is offered in 250 and 500 ml formats.
Ol'vie is offered in 750 ml and 3 liters formats.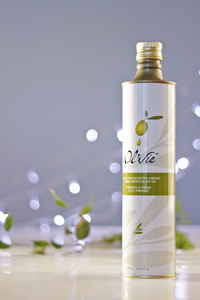 A Divine olive oil because of :
Its first cold press
Its freshness and its fruity-green taste with aromas of herbs and artichokes
Its richness in natural anti-oxidants given that it is non-filtered
Its rate of acidity which is only 13%
Its use :
DivineOlive marries itself perfectly to both raw and cooked food and can be used in all circumstances.
Pitted green olives
Green olives with lemon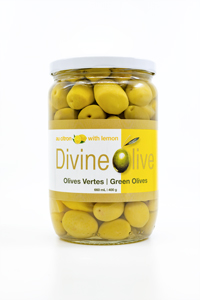 Mixed olives with lemon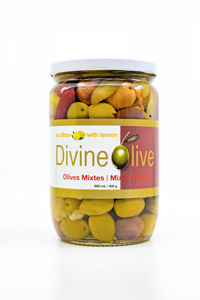 Mixed olives with lemon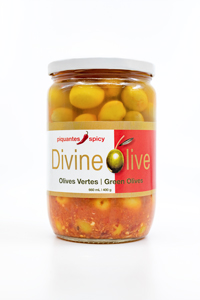 Organic Argan Oil